Blog
Community Building Epiphanies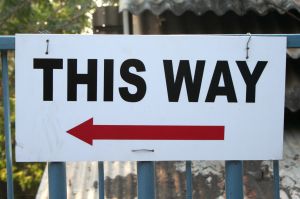 If your website could be thought of as a piece of real estate, say for example a retail shop, you'd likely pay a premium for a shop location that attracts thousands of visitors and customers coming from anywhere in the world. But better still, what if those customers were known to be looking for exactly what you're offering and your shop was capable of serving any number of people, seven days a week, 24 hours a day?
'Search Engine Optimization' (SEO) can do just that for websites. But I'm still surprised about how many organisations and businesses place no value on developing some simple techniques in SEO.
Like any organisational endeavour, an SEO programme requires straightforward motivation. So perhaps it's hardly surprising that anyone not understanding the value or potential of their website is unlikely to value getting more of the right people to their website. That's why SEO and an online plan in general should be considered as a strategic fundamental in any organisation. Why? Because I'd struggle to think of any business or organisation that couldn't benefit from concerted online activity. After all, every organisation has some kind of mission that justifies its existence, e.g. to raise profile, to exchange information, to entertain, to raise money or to sell something.
It certainly helps to get an expert to help you with SEO, but it also helps if you firstly become an informed customer of the expert. That's because SEO should be part of your overall planning for the organisation. You'll also have a better SEO brief and, unless you're prepared to pay for all your SEO services, you'll be needing to do much of the operational work yourself.
So where to begin? Here are four places to start: