Blog
Community Building Epiphanies
5 simple social media tips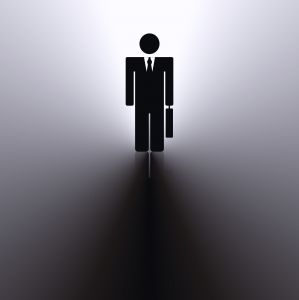 Is the internet revolutionising almost everything in our lives? You'd say no if you live as a hermit in the Ureweras or... maybe running to be a politician in local government.
This year our Issues.co.nz website hosted a number of local government election campaigns for candidates across the political spectrum. As a rule of thumb I would say most did so to provide an online presence only – an online manifesto that replicated the standard letterbox leaflet. Of the dozen campaigns running in Issues.co.nz, only a couple seriously tapped into the vast possibilities that reside in cyberspace.
Obama's 2008 campaign demonstrated to any aspiring politician that online engagement changes the game. It is a process of incremental gain where voters are invited into conversations that lead to viral advocacy, lucrative fundraising, organisational support and ultimately to significant gains at the ballot box.
My 5 tips to candidates of the future
Mark your territory. Get involved in some key long term issues that are important to you and to your constituents. Beat the drum and build support for the issues and for yourself on the ground. By 2013 you'll be clearer about which issues are ascending and be able to focus on these with confidence and supporters.
No time to waste. Start early in building support through social media because it takes time, rather like saving money into the bank to gain compounding interest. Set up your own online platform with a blog site – Issues.co.nz can provide this – get a Facebook personal page, Fan Page and maybe Twitter account to build supporters and followers. It's possible to build a fan base of thousands of people within three years.
Be interesting. Create ideas and show it with great content, including using video and photos. Content can be genuine, interesting and engaging or plain boring, so spice up your blog and Facebook activity with more than just your opinions. Remember, to be interesting you need to be interested, so ask lots of questions and answer them immediately.
Multiply and be smart. Build a database segmented to each issue and send emails regularly to continue building database numbers, profile raising, fundraising, support building, etc.
Start and don't stop. Be committed to a programme of activity from the beginning. A classic online campaign does not allow fans and followers to forget about the issues and the candidate. See our Simple social media activity programme.
There's obviously much more to running any political campaign than the above, but these 5 tips were largely missing from most campaigns in 2010. However, be assured that they will make all the difference in coming years.
If you have ideas or insights into local government election campaigning, I'd love to hear from you. If you wish to set up a blog site, contact me here.
Related items
ADVISOR: 23 tips for effective and efficient use of social media
ADVISOR: How to plan a strategy
BLOG: Create experiences and grow your Facebook fan page