Blog
Community Building Epiphanies
XŌtaki is the name of the alumni for my old secondary school. I've been fortunate to be involved in the alumni's setting up and we've contributed a Flightdec website, which has just gone live at XŌtaki.org.nz
The alumni has been the brain-child of the two driving forces: Andy Fraser the inspirational principal of the school and Stuart Prichard, a former student and prominent local businessman.
In a nutshell the purpose of the alumni is to bring the attention of former students back onto the school that gave them a start in life, and to propose that those students might have something to offer back to the school, even to look back in nostalgia and make connections again.
School is such an important part of any community. It's not just that they take care of the formal education of our kids; it's also that they are a focus for any community's hopes for the future.
These days so many schools also call themselves "community schools", or schools that provide access for the community to the facilities at times when the school is able to do so. Otaki College is one such school, but its community connections go well beyond the sharing of facilities. The school reaches into all parts of the community and it is particularly keen to engage the community in the education and aspirations of its students.
Most of us retain good memories of our time at school even if the experience at the time orientated us towards the promising door of life beyond school. I have very fond memories of Ōtaki College and, after more than 40 years away, I'm again discovering some Ōtaki routes I'm proud to be part of.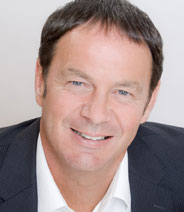 Fraser Carson is grateful to have the opportunity to share knowledge and ideas through this blog. He is the founding director of Flightdec.com, The Crowd Blog.com, Wotzon.com and Issues.co.nz. Fraser is a marketer and communications expert, and a developer and commentator on online and community building issues with a particular interest and involvement in the Collective Impact method of working cooperatively.