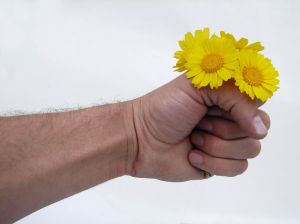 The art and science of attracting more than your fair share of traffic to your website is known as Search Engine Optisation (SEO). It can be a complex and exacting task but this resource page is designed to give some simple tips anyone can implement now.
To do Search Engine Optisation (SEO) fully and properly it pays to engage professional advice, just like it can be a good idea to ask a lawyer for help for legal assistance. However, just as it is with the law, often the day-to-day and most important aspects are ones you can help yourself with, just by understanding some basics and using commonsense practices.
Search engines
Nearly all websites and web pages (pages within websites) can potentially be found in search engines. Given that there are millions of these pages on the internet, the chances of your page being found are reduced simply because of competition for attention.
Search Engines, such as Google, Yahoo and Bing, deliver search results based on the 'relevance' and 'importance' of the page when matched to key words or phrases. Search engines calculate relevance and importance by assessing the popularity in an automated fashion using mathematical equations known as algorithms.
Search Engine Optimisation (SEO) is what you can do to influence how the search engines rate your page popularity.
Basics of influencing popularity
If you think of your website as being like a retail shop, it follows that increased popularity starts by looking at the user-friendliness of the website. If your site is attractive, easy to navigate, useful and appealing, it follows that people will explore more pages, stay longer and return more frequently.
The more popular a page – when matched against certain words and phrases in search engines – the more traffic your page will attract. In this sense, a popular page is often one that has been around for a while and has been competing well against competitor pages. This shows the real purpose of SEO, to make new pages or unpopular pages, more popular through an incremental process.
Key word targeting
As search engines crawl and index the content of websites and pages, they keep track of those pages in keyword-based indices. Using the right keywords and using them well is central to SEO.
At a basic level you need to start with some research and then maintain a process of regular refinement – the more frequent the better, but any iterations are better than none.
Using the right keywords in your website title tag, your web copy (HTML text), descriptors and page intros, etc, can be a complex process that benefits from professional advice. However at a basic level you can make significant progress on your own.
Some keyword simple steps
Consider the keywords and phrases that accurately describe your website offering and purpose and write them down in a list – an Excel spread sheet is useful for this.
Make a short list of your obvious competitor websites, especially those who are clearly successful online. Doing Google searches for your above keywords will help find these.
Use the Google Keyword Tool – enter your website and competitor sites in combination with your short list of keywords.
From all these results you will begin to see more keywords, which you can add to your list. Fine tune your list by prioritising your list according to those that suggest the best opportunity to both compete and grow popularity.
Unless you rank near the top of most searches for keywords, your best and most profitable keywords will be the less popular words and phrases that allow you to compete better to increase your chances of getting to number one in critical searches.
Maintain your effort and learn as you go by monitoring your growth in RankingCheck.com and your traffic and site activity in Google Analytics (a free monitoring tool). Then keep an eye on your progress against your top selected keywords and those of your competitors.
Keyword notes
Remember that SEO builds traffic to not only your home page but directly to all your pages, albeit that in general your homepage is the most important because it should provide a hub to the whole site.
Pages and sites appearing at the top of organic searches are clicked on much more than listings down the first page or on later pages.
The best keywords use two or three words – this mirrors typical search.
In finding useful keywords, look beyond the obvious ones and remember that misspelt words can be as valuable as correctly spelt words.
If your location is important, use it as a keyword – up to 40% of searches for businesses use location words.
Keyword usage tips
Use your keywords in the title tag at least once and try to keep it as close to the beginning of the title tag as possible.
If you can, use it once in the H1 header tag of a page.
While key word density is largely a myth, use each keyword at least three times in the body copy on an average length page.
Place keywords at least once in 'bold', either the <strong> or <b> tag, since search engines consider them the same.
Use at least once in the alt attribute of an image on the page to help web search and image search.
Use at least once in the Meta description tag.
Use selected key words and phrases in:
HTML text (ordinary web text )
The visible anchor text in page links.
The title description of a link for text, images or other page objects.
On your website
As we have discussed, an attractive, logical and flowing website with good content is fundamental to good SEO.
Make all pages in a website available through links, typically through linked steps from your most important page; typically your homepage. In other words, an orphan page exists on its own and can be invisible to search engines.
Create links in a logical way throughout the website with plenty of pages linking to each other internally. On pages, mix the links up between internal linking and external linking. Our advice is to make internal links open in the 'same window' while external links should open in a 'new window'. While page links are useful, don't over-do it on any page.
Pages are always made more attractive if broken with lots of sub-headings and images.
Images, Flash files, Java applets, and other non-text content are virtually invisible to search engine spiders. Therefore all SEO friendly text content must be in HTML text format, or part of the ordinary page test. However, because images and videos are useful, there are ways to help, e.g. images in gif, jpg, or png format can be assigned 'alt attributes' in HTML, giving search engines a text description.
Build links
As with any marketing activity, the first step in building links must be to create goals and strategies, albeit that it is one area that's difficult to measure. In that sense you simply need to trust that it is obviously important in building traffic and credit with search engines.
While we know how internal links are important to SEO, it is also essential to build external links back to your site.
There is no substitute for time spent building links to your site and specific pages. Look at creditable websites where they should benefit as much as you from obtaining a link, or reciprocating with links. Submit your site into a host of directories – see a quick way to find New Zealand directories at ListOf.co.nz.
With practice you'll find all kinds of ways to build links but try to show generosity to other websites by thinking in a reciprocal way. For example, find blogs where you'd benefit from endorsement and begin by commenting regularly. With this you can build credibility for a request to link back.
----------------------------------------------------------------------------------
If you'd like professional help with SEO, talk to us at FRESCO.
Other useful links to help SEO
Check your site's indexable content with mozBar.
Analyse the content of a given page and extract the terms that appear to be targeted at search engines with Term Extractor.
Here are some very helpful Google pages:
Google Basics - explains how crawling, indexing and ranking works
My site isn't doing well in search - explains common questions and issues
Google-friendly sites - provides some information about how to create a website so that it can easily be crawled and indexed
Google's Webmaster Guidelines - provide technical, content and quality guidelines for webmasters
Adding a site to Google - for specific advice and additional tips
Your site in Google's index - gives some simple ways to check your site's indexing
Related items
ADVISOR: How to plan a strategy
BLOG: More website traffic