Blog
Community Building Epiphanies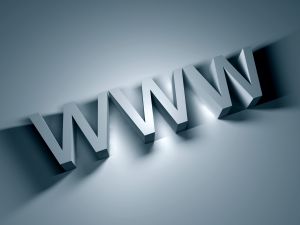 How should we rate the general effectiveness and efficiency of Twitter, Facebook and LinkedIn? The true answer is that it really depends on what we want to achieve.
But let's not sit on the fence. Let's assume that the ultimate test for a social media platform is 'sales'. By sales I mean it in a broad sense and not just for the transactional sale of products and services. Think of it also in the wider realm of sharing ideas, promoting causes, profile raising and fundraising. In other words, it covers most things that an organisation or business might wish to achieve to help it prosper.
Okay, I'll admit to plenty of bias, but hopefully it represents a fair assessment based my experiences of this rich and abundant sandpit.
Facebook
Facebook is the big one and I have to admit that it's my favourite network, probably only because it's where I made a start in social media.
I think of Facebook as a funnel into my online world. It's where I can engage in easy conversations with individuals, which can become more meaningful, or I can find and group people according to general interest.
In sales the ability to promote a Community Page through Facebook advertising is a major plus. It's one of the most cost efficient ways to find the right audiences and expose them to the right messages. This can happen in useful trial-and-error steps so the efficiency and effectiveness of your effort can improve over time.
Twitter
Twitter is now everywhere. Its social networking appeal is in its instant succinctness. There's no need to muck around in sending and receiving messages in short and sharp exchanges, particularly by mobile.
I rate Twitter highly is as a listening and intelligence gathering tool in sales. The instantaneous of the network makes intelligence gathering not only immediate, it makes it spontaneous and honest. So where I see Facebook as a great inward funnel, I see Twitter as a super two-way phone line.
Perhaps most of all, Twitter has the brilliant ability to segment your chosen audiences according to their behaviours. Keep track of this information over time and you can build up a wonderful cumulative body of data.
Would Twitter be my first choice as a sales tool? No, but it may be one of the best ways to keep existing clients and understand more about how to keep them and where new ones might come from.
LinkedIn
I came to LinkedIn late, probably because it's had less profile than the above networks. It might also be because its purpose is much more business and vocationally based, which was a much later frontier for the phenomenon that was dominated by Bebo, MySpace and Facebook.
If I had to use only one social media platform for sales, particularly B2B sales, it would be LinkedIn. That's because it is more specifically relevant in its community purpose, which means it's full of people who are much more receptive to ideas and sales messages. Other networks are orientated towards social intercourse and a more serious business 'sales' message may not be so well received.
We also think that LinkedIn will grow and strengthen in the longer term. That's because there will inevitably be a trend towards social networks that are more purpose specific. Networks like Twitter, Facebook and even Foursquare are distinguished more by the way they function, rather than the type of community they attract. Their general audiences have become huge, but it may not hold people forever as they increasingly look for a community of common interest to play in.
Rating the big three social media platforms?
All three have their place, but LinkedIn wins because it provides a purpose-built environment which looks like it will sustain. It is easy and intuitive to use and the way it's operated is more respectful to users than some other platforms; Facebook being the obvious case in particular.
If you run an organisation or business on a mission, the smart answer is to use any available medium or method, probably in combination. For example, we use email marketing extensively because it's still almost universal and it gets through the mass of distractions that's often associated with social media.
Above all, once you find something that works for you, build on it and keep learning and adapting.


Related items
BLOG POST: Selling your cause to the public
BLOG POST: Online fundraising and offline work together as one
BLOG POST: Social media policies for organisations