Blog
Community Building Epiphanies
I recently had a Haight-Ashbury experience – 'boring-old-boardroom' meets 'the-brave-new-world'. Yes, I spoke to a group of company directors at Massey University on the subject of social media in governance. And no, they were far from old and boring, but refreshingly receptive to new ideas and challenges.
My view of the situation facing organisations is this; they need to understand the workings of social media so that the true opportunities can be grasped, and soon. The reverse of that is to say that if those in an organisation view this new fangled things as a dark and scary room, then fear will focus on risk only, to the detriment of seizing opportunities.
Of course there are risks in social media. But anything that promises so much needs to be assessed on a 'risk-and-return' basis.
In the early stages of any new processes, of course we should naturally be cautious. But I have no doubt that in the early days of the telephone that managers were unduly fearful that this tool would be a distraction from productivity and all kinds of security problems would arise. And yes, the phone is used for ill-gotten-gain, but would we now question its massive benefit?
Every organisation with a presence in social space should have a social media policy, even if it's just a few lines advising employees how you'd prefer they treat your precious brand online.
Here are four checks you can make to get you started:
Who is responsible for what tasks? This should have implications for your employment policies, capacity building, training and deployment activities.
Every organisation should have some kind of 'brand description'. Social media takes the organisation's personality and gives it breadth and speed. Policy should acknowledge this as part of the organisation's usual activity and outline how it can be handled online. Particular issues need to be addressed, such as how to handle other peoples' online use of your brand and how to respond in fast, pressured situations.
What are your policies towards connection with other organisations and individuals? This can include syndication of content and third party content in your online space. Are there legal risks such as copyright and what are the guidelines for linking in and out of other sites?
Be sure that your policy is regularly undated and available in writing for all staff.
Take a look at these examples of social media policies.
If you have any social media policy thoughts you'd like to share, please do that below.
Related item
BLOG POST: Social media raises important governance issues for not-for-profit organisations
Author connections: facebook.com/frasercarson2 www.fresco.co.nz wwwflightdec.com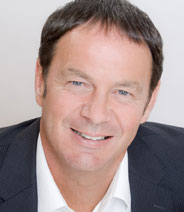 Fraser Carson is a thinker, problem solver, innovator and commentator. He has particular experience and interest in marketing, communications and social media. In 2012 he launched Flightdec.com, a radical new concept to build online communities.