Wotzon.com on the comeback trail
1999 was the forgettable year Britney Spears was wiggling out 'Baby One More Time'. It was also the year we had an answer to a little problem.
Nowhere in Wellington was there a website running anything close to comprehensive information about what was happening around town. Even the Wellington City Council and their official tourism organisation
found no favour or space for 'the eventful capital', while Thursday's Evening Post was the best source of event information.
So FRESCO built Wotzon.com as the first genuine community website in Wellington and invited participants to get involved. Many people did, but sadly two unwilling participants were the organisations we all pay money to support, WCC and Tourism Wellington, who eventually cottoned-on and began to heavily invest our money in cornering online events in Wellington themselves.
But that was then, and after a period of hiatus with an aging website, a re-branded Wotzon.com is back and seeking to be first again. From modest new beginnings we aim, this time, to encourage people to contribute events more directly from anywhere, and from a growing number of contributing websites.
So as Britney said, "let's do it one more time?" Next time you want to promote an event, here ya go!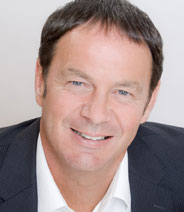 Fraser Carson is grateful to have the opportunity to share knowledge and ideas through this blog. He is the founding director of Flightdec.com, The Crowd Blog.com, Wotzon.com and Issues.co.nz. Fraser is a marketer and communications expert, and a developer and commentator on online and community building issues with a particular interest and involvement in the Collective Impact method of working cooperatively.