Blog
Community Building Epiphanies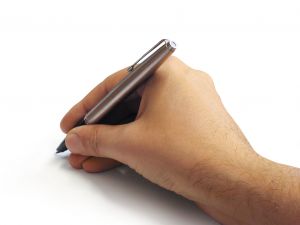 If you're like me I generally throw unsolicited letters in the bin. Even if I've had a preceding phone call, if a letter doesn't instantly grab me, its history.
Every so often I'll glance at a letter and something about it gives me the feeling that I might just be missing something if I ascribe it to the Happy Valley Tip.
Of course most communications work on an emotional and non-rational level, so it can be difficult to be completely sure why some communications appeal while others don't. But one thing's for sure, if a letter doesn't contain certain important elements, it's almost sure to fail the rubbish bin test.
For some reason, most letters in my in-tray seem intent on boring me. But I don't want to be bored especially when I don't particularly have time or want to read letters selling me something I probably don't think I need.
The most obvious thing that bores me is a letter that, at a glance, wants to tell me all about the product or service. Unless it's a device that guarantees to make me rich in 30 seconds, I'd rather like to know, in the first sentence, if there's any benefit at all in reading any further.
Having noted these issues, we've just recently put together a sales letter for our Flightdec Website Platform. It prompted me to consider the elements needed in a good sales letter and, as a result, we've written a new ADVISOR piece called, '9 tips on how to write winning a sales letter'.
I hope it helps you write and prepare better letters and... I'll let you know how our new sales letter goes.